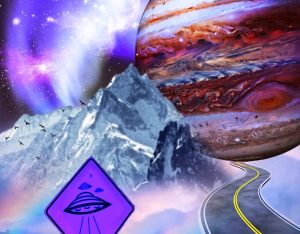 Vee is a clairvoyant psychic medium and channeler. When she channels, she opens up a flow of higher consciousness in between her and the spirit realm.

She channels and connects to spirit guides, deceased loved ones, and beings of a divine high vibration. She specializes in teaching intuition and spiritual development.

Vee offers: Readings, Online Classes, and Mentorships.
She doesn't use any cards or tools for her readings.
Clairvoyant Ebook
Need help with your psychic development, specifically clairvoyance? Check out my quick to read E-book! Within this E-book are many visuals and symbols that I've personally used throughout my readings. I channeled the meanings of the most common visuals that spirit uses to communicate a message in a clairvoyant/visual way. You can use this as a guide to better understand the visuals that you receive in a meditation or during a reading. (I also included some mediumship visual examples too for those practicing mediumship in a clairvoyant way)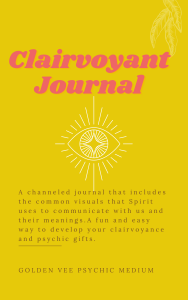 $7.77 USD

the e-book will be automatically emailed to you within a few minutes to an hour. It is being sent to the email you used to purchase with PayPal. *make sure to use the correct email (check your spam mailbox, sometimes it lands in the spam.) if you haven't received the ebook within a few hours, contact me. please e-mail me at: readings@goldenvee.com and screen shot me your proof of purchase and I will personally email it to you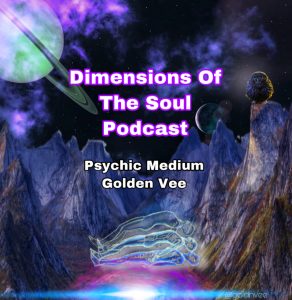 You can listen to Vee's podcast on Spotify or Anchor.fm