I offer mentorships that specialize in psychic development, intuition development, and mediumship development. I also offer a spirit guide class where you can learn about guides and how to connect with them. If you are interested in learning more about your past lives or have questions about your life purpose, consider booking an awakening session. click here to book a reading, spirit guide class, mentorship, or awakening session
---
Psychic Readings
I offer 15 and 30 minute psychic readings at the moment. Psychic Intuitive Readings are great if you have questions concerning your future, your job, your love life, or need clarity making a decision on something. This kind of reading is based on on your questions. Please come prepared with specific questions, as I do not do "general readings" or answer vague questions.
---
Emergency Readings
what are emergency readings? they are time slots outside of my set schedule to that you can get your reading scheduled within a week of reaching out to me. It's a Q&A type of reading, we start off with your questions and I will channel the answers and advice from spirit helping you in your decisions or direction in life. the reading is 100% based off your questions.
I offer 15 and 30 minute emergency readings. Mediumship is not included for emergency readings
*If you need a reading sooner than my schedule allows, you can Book an emergency reading here
my method for doing readings about the future:
I am shown multiple timelines or probabilities of what will happen depending on a client's decision or future decision. My strongest gift is clairvoyance, so often times I see quick visuals of what is to come for my client. I will tell the client of any future obstacle in the way and I tell the truth in a direct yet friendly way. I am very outgoing and will ease any nerves you have during the reading. Keep in mind, The future is NOT set in stone. Predictions can change over time. Free will impacts your future, as always, you are responsible for your own future with the choices you make in the present moment. My job , with the help of spirit, is to help you manifest the best outcome by telling you what spirit is saying and showing me. As well as help you pick the best option for you given your current energy and current circumstances.
customized longer readings available upon request and my availability(request via email)
(for ethical reasons, I don't answer questions about legal issues or health issues)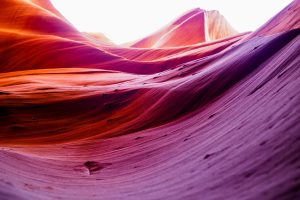 All clients must be 18 or over.
There are no refunds. You can reschedule yourself up to 24 hours before your appointment via the scheduler or by emailing vee. If you cancel your appointment without rescheduling, you acknowledge that you are forfeiting your appointment and will not be refunded.
*prices are subject to change