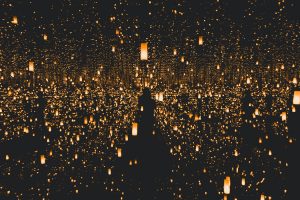 all readings are 100% confidential. I do not and will not disclose any information that was discussed between my clients and I during a session. My client's privacy is very important to me and due to my own personal ethics and universal laws, whatever was discussed in a reading will not be shared anywhere. A client can share their information or experience to someone if they choose to but I can not.
Frequently Asked Questions
Q:I am nervous about getting a reading, what should I do?
A: It's normal to be nervous, especially about the unknown. Spirit is non-judgmental. All of your spirit guides and ancestors love you so much. Whatever you're going through, whatever choices you made that led you here, you will not be judged by me or by spirit, we are only here to help you. Try to think about what questions you'd like to ask before you get the reading and do you best to have an open mind. My reading style is very light hearted, practical, and up beat with positive energy.
Q: Can you tell me when someone will die or when I will die?
A: No. that would kinda ruin the whole "life" experience if we all knew when we will die.
Q:Can you tell me if I should leave a spouse or partner?
A: technically no. I can give you advice from your spirit guides but you have to make the ultimate decision. Your life choices are your responsibility, I am here to give you messages and advice from spirit so that you can make the most positive decision for yourself.
also, I don't do twinflame readings or anything related to that subject.
Q: Can you help me win the lottery?
A: If it was that simple, we all would be multi millionaires. Spirit only relays messages that supports your highest good and growth. You can find ways to manifest abundance in your life that doesn't require the lottery 🙂
Q: Can you contact my deceased relatives?
A: Yes, I do communicate with loved ones but as of 2022 I am no longer doing mediumship sessions which is connecting to deceased relatives. I am now connecting to your personal spirit guides in sessions instead.